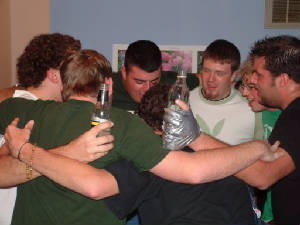 Hidy Tidy God Almight Who The Hell Are We?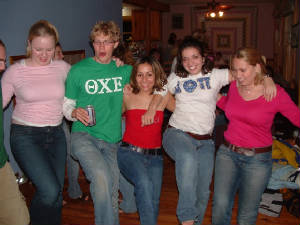 Scott and some of the girls do the Can Can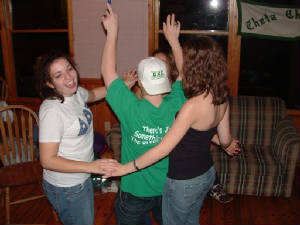 Gavin gets down with some Delta Pi's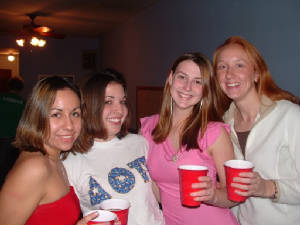 Jen, Eva, Kristen, & Julie chillin
Theta Chi and Delta Pi Bid Turn-In at the Rockin' D Ranch!!!!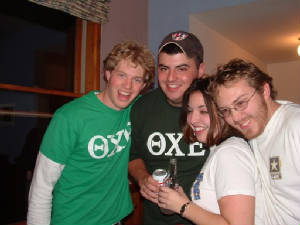 Scott, Ben, Eva, & Eric gettin crunked up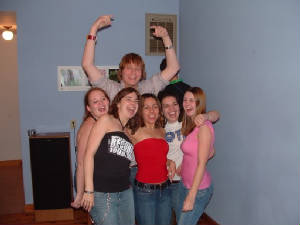 Al gets his freak on with a bunch of Pi's.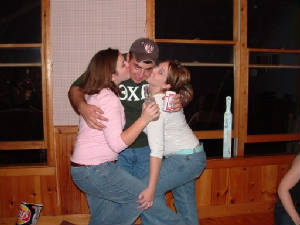 Ben, the whore, gets some lovin from Eva and Kate.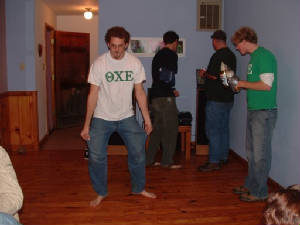 James does his best M.C. Hammer impersonation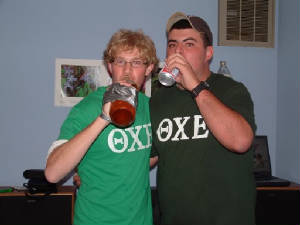 Scott "40 hands" Sutton and Ben "rock me like a hurricane" Collins showin what function's about
A bunch of Delta Pi's and their statue, Eva.