HOMECOMING
Delta Omicron Pi - Celebrating Over 40 Years of Sisterhood.
Theta Chi brothers, old and new, at Tobias Smyth.
Sisters gather around to chant and remember old times.
Alumni take a minute with some brothers at Homecoming.
Travis and Julie tailgatin' E&H style!
The First Annual Chili Cook-off - Nov. 9, 2003.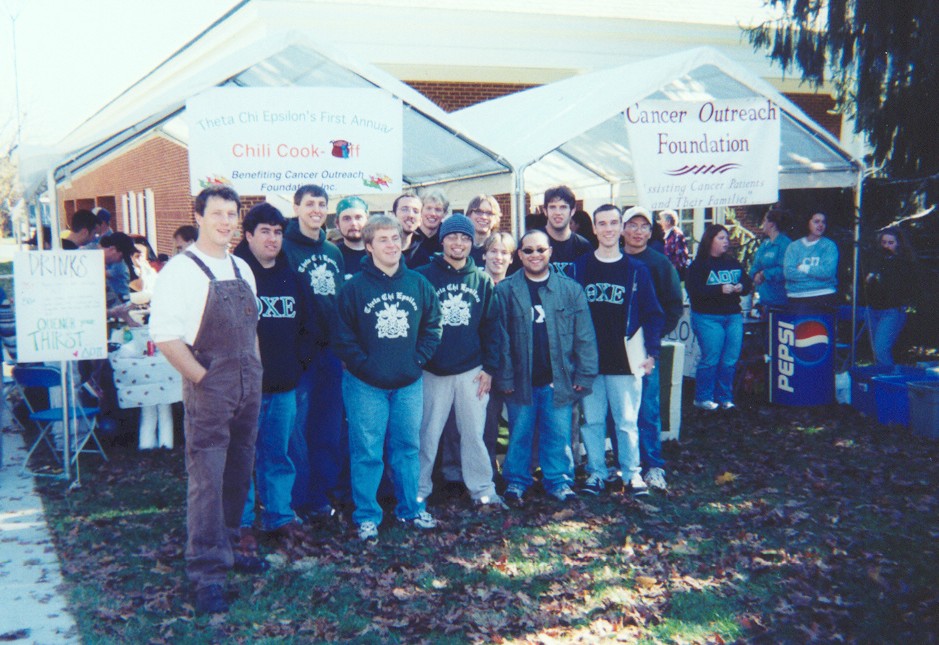 The event raised over $400 for the Cancer Outreach Foundation.
80's Party
Ladies dancing and having a good ol' time at the 80's party.