Spring 2005 was a heck of a good semester for all of us Chi's. Look to your right for captures of some of our best moments.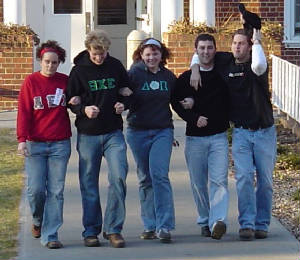 Scott Sutton, Greek Council's fearless President, leads out the procession for Rrunning of the Bulls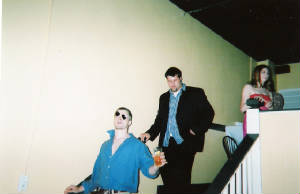 Tommy demonstrating the effects of a sugar buzz from too too many sweet teas.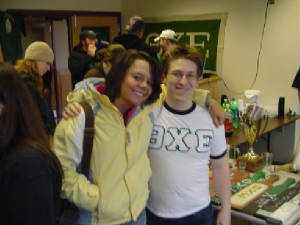 Gavin chillin' by the rush table at Spring '05 Open House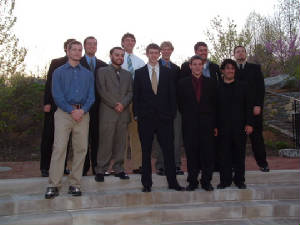 The studs in attendance at DOP Function Spring '05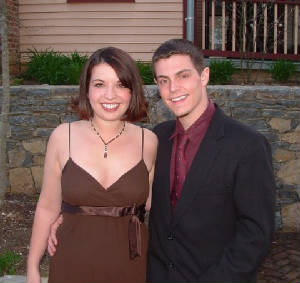 Anthony and Eva at DOP Function
Ben and Kate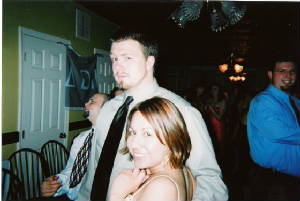 Sean and Jen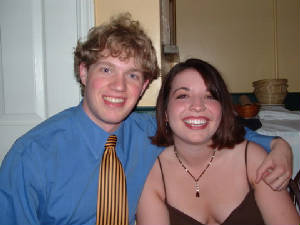 Scott and Eva